Profile page
Express your full leadership potential: 1-1 Human Potential Coaching
This subscription is anyone who wants 1-1 support to explore the inner dimension of their leadership as a means to greater authenticity, inspiration and resilience.
What's included: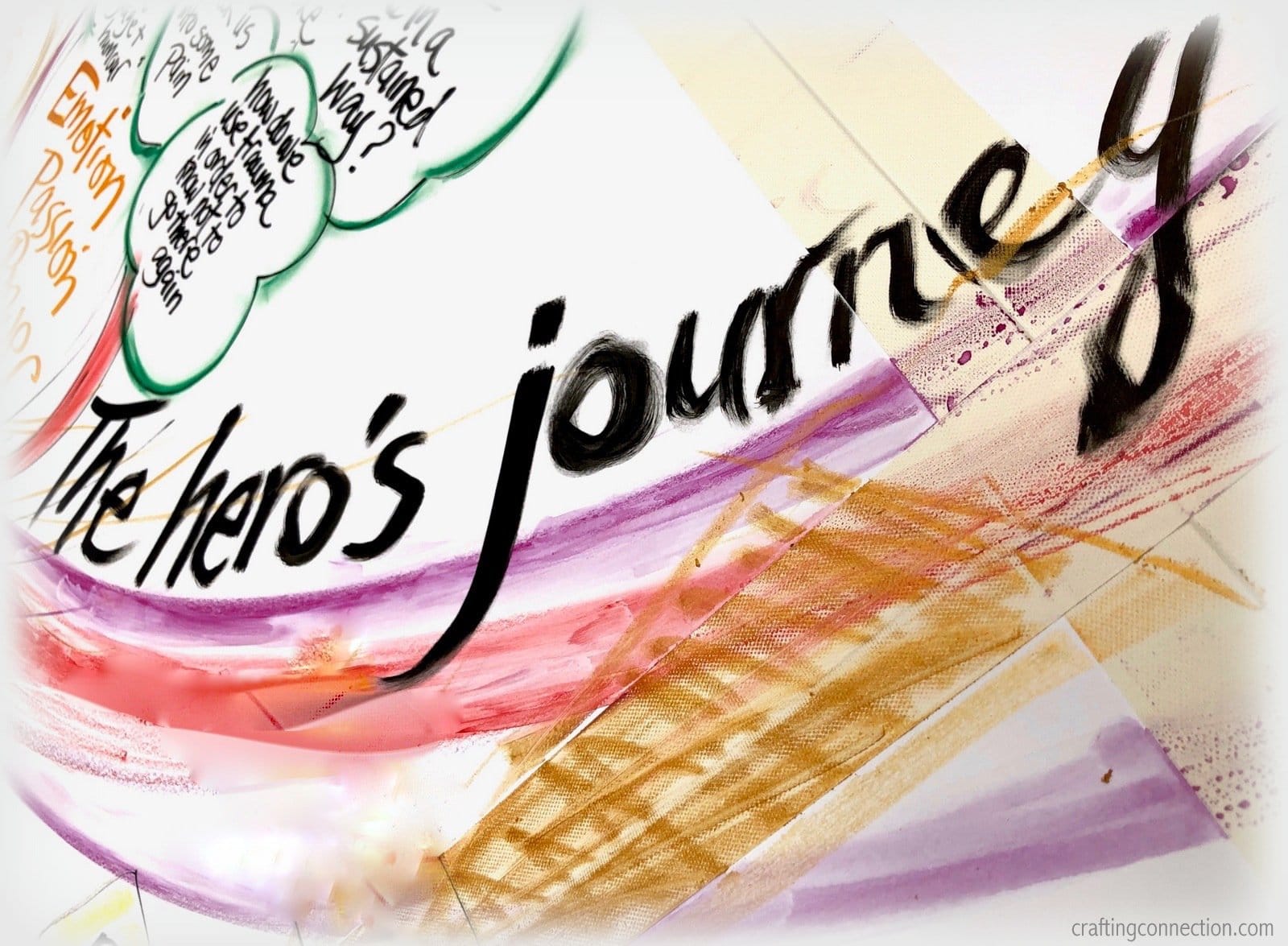 1-on-1 Human Potential Coaching
We Believe Every Person Is Gifted With Abundant Potential. However, the extent to which this is realized in one's day to day life can vary significantly. Some people are in tune with their greatest potential and have found ways to integrate it into their lives. Other people are aware of their unique gifts but haven't yet found ways to fully realize this potential. Unfortunately, many of us go through life not really knowing the extent of our potential and therefore much of it remains untapped.

In our 1-1 coaching we go deeper and help you see beyond your day-to-day roles and responsibilities. We support you in re-connecting with the essence of who you are and why you are here. In doing so aspects of your greatest potential, that may have been unexpressed for many years, will re-surface and guide your next steps. Moving forward from a place of "Inner Being" will be deeply fulfilling and open up many unexpected new opportunities.

Our sessions typically start by taking the Human Potential Assessment followed by a one hour debriefing session. This initial engagement brings tremendous clarity to where you are today in terms of expressing your unique Human Potential and identifying the key areas to focus on in order to bring even more of your full self into your work and life. Based on this initial discovery phase we will define the most efficient coaching roadmap to enable your growth and development.
Discovering your unique potential

Expressing your potential in all aspects of your life

Finding great meaning & fulfillment in life and work

Accessing the leader within
2 sessions per month

Online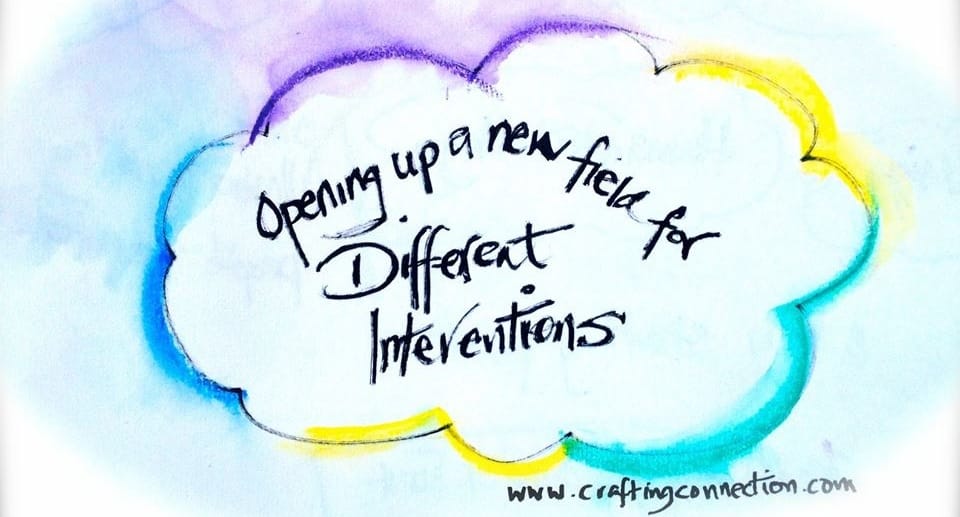 Thought leadership articles
Articles that speak to the benefits of Human Potential Development for individuals, teams and organizations.
Leadership development

Organizational culture

Self actualization

Human Potential Realization

Employee engagement

Innovation
Unlimited Access

Content & Email Newsletter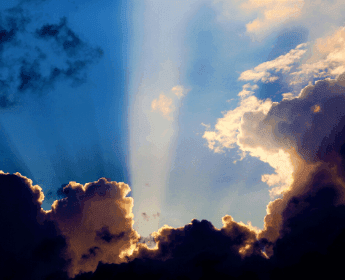 Podcasts
Monthly podcasts with visionaries, change agents and entrepreneurs who are enabling the evolution of consciousness.
Being Entrepreneurship

Conversations that matter

Living at full potential

Transformational leaders in transformational times
Unlimited Access

Content & Email Newsletter

On-line Portal for Human Potential Development
At some level we all yearn to come HOME to who we really are. For some, it means rediscovering the passions we had as a child or perhaps expressing more of our creativity. For others, it might simply be a deeper appreciation of the present moment.

Whatever the journey represents for you, I am sure this portal will unlock some nuggets of wisdom to support you on the journey. In addition to measuring your potential, you will gain access to countless inspirational resources such as quotes, cards, videos, and daily challenges to open new doors for your growth and development.
Measure your Human Potential

Access inspirational resources

Take daily growth challenges

Find a Human Potential Coach

Join a community of like-minded change agents
1 per year

Upon subscription

Available for shipping to https://individualhpassessment.beingatfullpotential.com/#/signup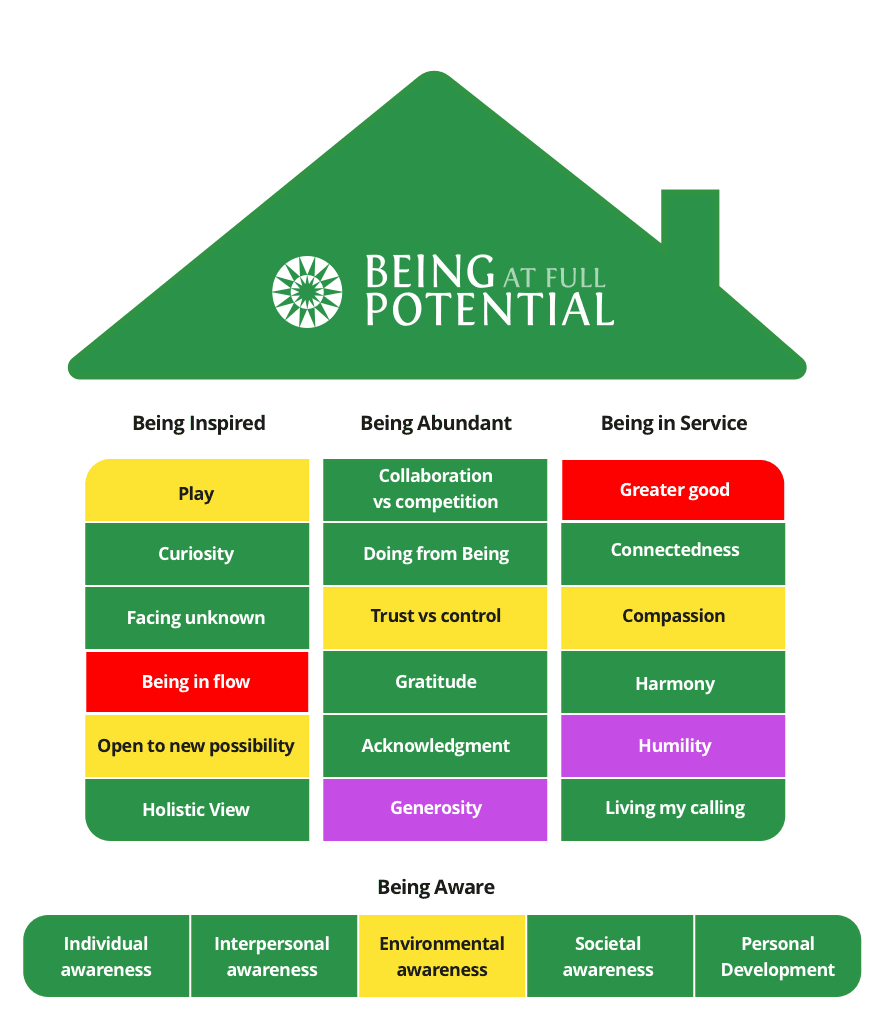 Conversations that matter
Bi-weekly group calls to explore and unleash more of your Human Potential. During these 1-hour online sessions we zoom into the 23 dimensions of the Human Potential House, each representing a portal into a deeper aspect of the self.

You will discover a multitude of resources to grow your understanding of the dimension and together we will take on fun exercises that challenge us to put this new learning into practice in our day-to-day life. As we play and experiment with the richness of this portal for human potential development, we will start to notice a shift in the quality of our relationships, more creativity flowing through our daily tasks and increased sense of meaning in our lives.

Somewhere along the way you will experience coming back home to how you really are!

Calls will take place every second Thursday at 9:30am EST / 15:30 CET / 19:00 IST
Self discovery

Personal growth

Unlocking potential

Community building
1 session per month

Online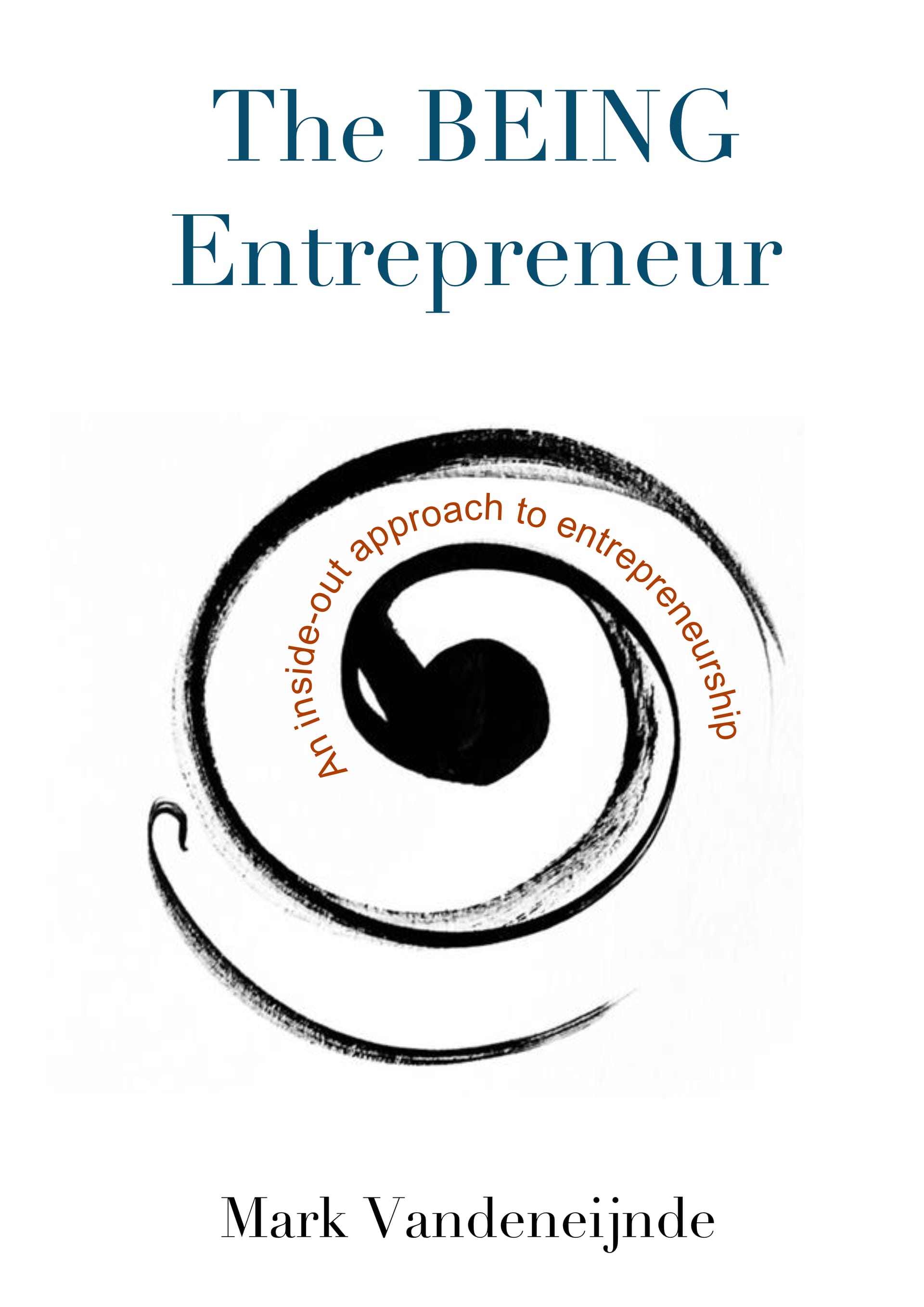 The Being Entrepreneur Book
A book for entrepreneurs & business owners who want to bring a deeper sense of purpose and meaning into their ventures. Although the stories and best practices in this book are based on my personal journey over the past 10 years, they have been captured in a way that is relevant to anyone who wants to take an inside-out approach to entrepreneurship & business development.
1 per year

Upon subscription

Available for shipping to To subscriber's home